The Gondolier has played a big part of Boulder's community history for over 50 years.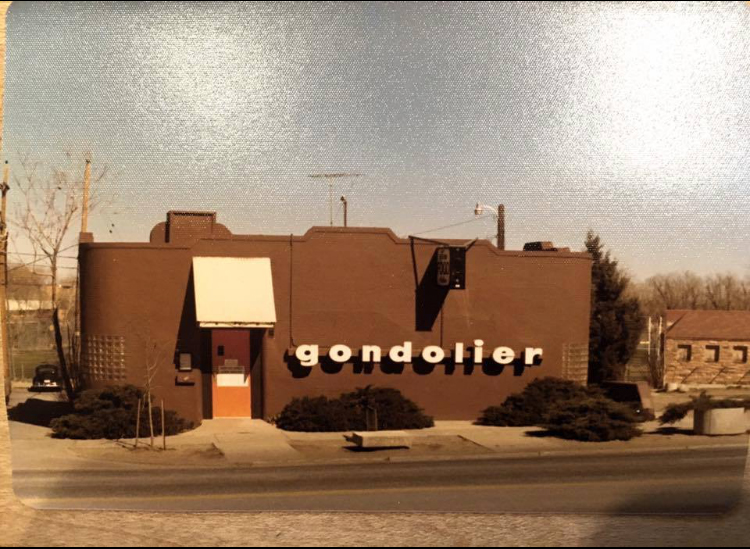 In 1960, Gary Kugel opened the Gondolier with his army buddy Warren.  The restaurant's recipes of fresh pasta, lasagna and minestrone came courtesy of Warren's Italian "Auntie Lou," and the pair set up shop at 1600 Broadway, where Khow Thai is today.
A spaghetti dinner with meatball or sausage, salad, an antipasti, cup of minestrone soup, bread and a drink cost just $1.50.
With business booming, Gary and his wife, Jan, moved the Gondolier to a new location at 28th St. and Valmont Road in 1980. The move tripled the size of the restaurant to 7,000 square feet, but the business fell on hard times, along with the economy.
In response to the slower economic times, the Kugels came up with their all-you-can-eat Spaghetti Special for $1.99 on Tuesdays and Wednesdays.  The Spaghetti Special turned the Gondolier into a Boulder institution, bringing in hungry families, college kids and high school sports teams by the busloads.
I want to continue to make memories with Boulder County families for years to come.Nelson Kugel
Nelson, Gary and Jan's eldest son, began working for his parents at the Gondolier when he was 12 years old, bussing tables and cleaning up. He eventually worked his way up to being a server and then head chef, after graduating from the Western Culinary Institute in Portland in 1992.
Nelson took over for his father in 2001, he moved the restaurant to 18th and Pearl streets, and then to 1600 Pearl St. in 2007.
In 2012, Nelson closed the doors on the Pearl Street location, looking to return to a more "neighborhood and family friendly environment."  The Gondolier found its new home in the Meadows Shopping Center in south Boulder, opening in December, 2013.
"With this move," Nelson says, "we are committed to return to a simpler time, maintaining our traditional favorites while responding to our clients changing needs.  Along with our famous hand- made pasta, pizza, meatballs, and sauces, we are offering seasonal specialties created by our executive chef, Brian Delka, as well as light and healthy options, and gluten-free pasta and pizza."
"Everywhere I go," Nelson says, "people tell me how they had their first date with their wife at the Gondo, or came here for dinner with college buddies, or for special occasions with their families growing up.  That's what makes this place so special, and why I am so committed to keeping the restaurant and its traditions moving forward.  I want to continue to make memories with Boulder County families for years to come."
---